With more than 30 movies, more than 270 episodes and more than 80 books and short stories, Perry Mason probably didn't need a blog. It wouldn't hurt, but he seemed to do all right on his own, with an impressive percentage of cases won in the 99 percent range.
However, if you're not Perry Mason, a blog could be a valuable tool for your practice: A blog can bring clients to your law practice by raising your visibility and positioning you as an accessible, helpful expert on a specific topic or niche practice. In other words, it gives you exposure: Exposure to clients, exposure to potential clients, exposure to colleagues and exposure to networking opportunities.
While there are some issues lawyers should be aware of – ethical issues, such as breaching the duty of confidentiality and rules of professional conduct that set guidelines for advertising – there are plenty of good reasons to blog (or, in this case, blawg, as law blogs are known). Blogs are part of the quality content you need to boost your rank on search engine results pages. Each blog is a separate page with tags, links and metadata that get picked up by search engines and figured into their algorithms that determine page rank. That's a significant benefit because over 1/3 of potential clients start their attorney search online (Clio), but only 0.63% of people click on the second page of Google search results (Backlinko).
You want to be on that first page – and as far up on that first page as possible. The way to get there is using a three-pronged approach – content, links and social media.
Business development
A law practice is like any other business that needs customer fuel to keep the engine running and that requires some form of business development. The statistics on the results companies get from regular blogging are pretty convincing:
Companies with blogs produce an average of 67% more leads monthly than companies that don't blog. (DemandMetric)
Businesses that blog get 55% more website visitors than businesses that don't. (HubSpot)
Only 27% of law firms maintain a blog, presenting a massive opportunity for lawyers (On the Map).
Some other benefits:
Blogs improve website SEO, and optimized SEO drives clients to your website.
Blogs enable lawyers to demonstrate thought leadership.
Good blogs provide information of value to potential clients and establish trust.
Finally, blogging helps an attorney develop new ideas, improve research skills and keep up-to-date on legal developments.
You should think about who your blog audience will be. Will it be for your clients? Other lawyers? Knowing your target audience is essential because you'll want to write your blog in a voice appropriate for your reader: clients will appreciate getting information in layperson's terms, while more complex information delivered in the more technical language would be helpful for colleagues. There are several audiences for a lawyer's blog: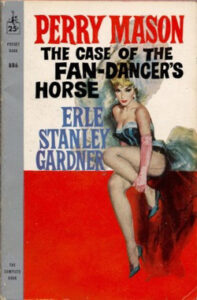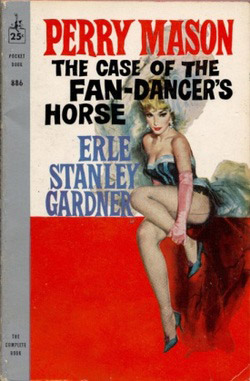 Current clients. Your blog can keep them informed in areas of interest, answer common questions, and provide valuable content relevant to them.
Prospective clients. An informative, easy-to-understand blog showing that you are an expert in your field can draw new clients.
Lawyers in your practice area. Providing helpful information to other lawyers also establishes you as an expert in your area of law and gives you exposure should they need an out-of-state referral.
The general lawyer population. Your blog is a great way to establish a dialogue with other members of the lawyer community and is a vehicle for networking opportunities.
Don't Forget Social Media
Your blog should be paired with social media – Twitter, LinkedIn, and Facebook – and your website for maximum impact. It's all part of inbound marketing, in which you create helpful, relevant content and distribute it to interested users. It draws them to you, so when they need an attorney, and they're ready to call, you've already established something of a relationship with them. Outbound, or traditional, marketing pushes promotional messages out in a disruptive, scattershot way, hoping someone hears it. With inbound marketing, you are speaking to the people who are interested in what you have to offer.
Traditionally, lawyers have had to get business through referrals and networking. Inbound marketing takes away some of that work and allows you to market 24/7 by letting your blog, social media and website generate leads.
As long as you're not violating ethics rules or divulging client information, there should be no reason you can't blog – except for time or commitment. In that case, some services can help you, or you could hire someone to ghostwrite the blog for you. While you might want someone with a law degree to write blogs aimed at other lawyers, finding a general content provider who can present ideas in language accessible to your audience might be the best route for a blog aimed at current and potential clients. So think of this as a case: The Case of the Missing Blog. You don't have to be Perry Mason to solve it.